The Web 3.0: The Metaverse is us!
Blockchain technology as the backbone of Metaverse and Web 3.0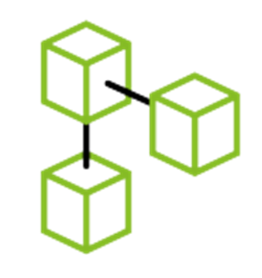 On 9. September 2022 the sixth conference "Blockchain@HTW" will take place at the Berlin University of Applied Sciences (HTW). After two years of pandemic and an online event, we are again looking forward to visitors on campus site, so that lectures, talks and networking can again happen in attendance. The motto of this year's conference will revolve around the metaverse and Web 3.0 and the extent to which blockchain technology will also be future-white in these areas.
For this, we will welcome nationally and internationally renowned speakers who will share their latest insights with you and us.
Shortfacts 
Presentations, Catering, Networking and Debates
Location
Hochschule für Technik und Wirtschaft Berlin
Registration as visitor
For students* and faculty/staff of the HTW Registration until August 10 8,- Euro - from August 11 12,- Euro
For professionals Registration until August 10th 38,- Euro - from August 11th 45,- Euro
*Proof required
Greetings by Prof. Dr. Busch, president of the HTW
Opening and introduction by Prof. Dr. Adam
Panel I with Chris Boos (Member of federal Digtal Council)
Finance
Moderation: Prof. Dr. Adam
Business
Prof. Dr. Prüser
Education/research
Prof. Dr. Scholz
Wim Stalmans
"Web 3.0: Survival Skills for Citizens & Decision Makers"
Thomas Schwotzer
"Smart Contract ohne Blockchain - P2P in dezentralen mobilen Ad-hoc Netzwerken"
Simon Graff
"Beyond the Hype: Critical Flaws of the Decentralized Metaverse — and how to fix them"
Chris Kremer
"From Web 2.0 to Web3 - Building a Cryptonative Ecosystem"
Jörg Fischer
"Self-Sovereign Identity (SSI) - dezentrale, selbstbestimmte Identitäten"
Enea Gojka
"DLT Business Models in Taxation"
Leo Hilse
"Metaverse Interoperability and advanced NFT usability in Web3"
Holger Köther
"Web3 made easy - how digital infrastructures open new business opportunities"
Sebastian Becker
"Achieving carbon neutrality: How web3 & the machine economy can make it happen"
Finance
Moderation: Prof. Dr. Adam
Business
Prof. Dr. Prüser
Education/research
Prof. Dr. Scholz
Philip Toepffer
"Why has Web 3.0 not Arrived in the Industry yet?"
Astrid Freier
"Blockchaintechnology and Banking – the Top Use Cases"
Support2Survive - Transparent donation process with decentralized distribution
The project deals with the development of a completely transparent donation process in which the subsequent distribution is decentralized.
Panel II mit Sebastian Becker, Simon Graff und Chris Kremer
Closing remarks and sundowner
Hosts
Prof. Dr.-Ing. Katarina Adam
Professor for Business Administration at HTW Berlin

While Katarina Adam is the creative director of the Blockchain@htw, she is fascinated by the development and impact, that blockchain currently has on businesses and politics in general and especially within the last year. And, of course, she will surprise you with many interesting topics and discussions in 2022, as well!
Professor for Business Administration and Industrial Marketing at HTW Berlin

Prof. Dr. Sven M. Prüser started his carrier 1989 as strategic consultant for trade show organizers. After finishing his doctor's thesis he joined Messe Berlin 1996. The successful engagement for IFA provoked Deutsche Messe to ask him to take over and build up the international activities of the group of companies in 2001. After tripling the international business, Deutsche Messe placed the responsibility for its most important event, CeBIT, on Mr. Prüser in 2006. He successfully professionalized the concept of this world leading ICT show and reorganized sales structures as well as marketing activities. After nearly 20 years of operations in the trade show business and its related industries he decided to spend more time on researching on the impact of digitalization on the industry and especially marketing. He is Professor for Business Administration at the HTW Berlin, University of Applied Sciences.
Professor for Business Administration and Economics at HTW Berlin
Panel discussion
Panel I
Founder of arago

Hans-Christian (Chris) Boos (born 1972) is the founder of arago GmbH, a leading artificial intelligence (AI) company in Germany and partner to many established companies in their transformation into the digital age. Chris has a mission: to unleash human potential and create more space for creativity and innovative thinking through AI. He enriches the current discussions on AI with new perspectives e.g. as a member of the Digital Council of the Federal Government, Angel Investor and in his engagement in boards and other committees for the digital transformation of business and society. His diverse involvement in AI makes him a valued speaker and pioneer on topics of global relevance such as the relationship between humans and machines, the way societies deal with data, and the future of work. Chris Boos studied computer science at ETH Zurich and Darmstadt Technical University.
Speaker
Finance
AF Head of Fintech

As Head of Fintech at PPI, a software and consulting company focusing on financial services, Astrid brings in 20 years' of banking, FinTech and RegTech experience in Germany, Japan and the US. Looking at innovation for the financial services industry since the financial crisis in 2008 combined with her legal background as a fully qualified lawyer Astrid is a persistent driver of the financial ecosystem in this regard and frequently invited to panels and conferences. Prior to PPI Astrid has worked with tech start-ups in Germany both with the SAP as SAP.iO's Foundry Head and as Head of Start-up co-ordination for Deutsche Bank. In addition to this Astrid has extensive banking experience with Deutsche Bank. She has also founded Reg Tech Berlin, the early-stage investment company Early Fintech Ventures and holds a Master of Law (LLM) from Free University Berlin.
SH Innovationsmanagement Banken PPI AG
Partner at DWF

Dr. Nina-Luisa Siedler is a partner at DWF, a technology-focused global law firm, and head of the international Blockchain Competence Group. She specializes in the legal issues related to blockchain/distributed ledger technology projects and assists her clients in the legal structuring of their business models in the infrastructure, IoT, data, logistics, energy and retail sectors, as well as in financing via token sales. Nina-Luisa Siedler is a founding partner of the Blockchain Bundesverband and spokesperson of the Finance and Tokens/ ICOs Committees and Advisor of the BlockchainHub. She has also appointed the EU Blockchain Observatory & Forum as a member of the Blockchain Policy and Framework Conditions Committee.
Digital Architect WTS

Efthimios-Enias Gojka is a master's student at the TU Berlin and at the same time works as a student trainee in the Digital Architecture department at wts Advisory in Berlin. He graduated with a Bachelor's degree in Information Economics from the Karlsruhe Institute of Technology. Enea has always been fascinated by blockchain topics and has attended various lectures and seminars on the subject, but his first concrete points of contact came through his bachelor's thesis on "Security in Distributed Ledger Technologies: An Analysis of Vulnerabilities and Attack Vectors". He was able to present and publish his work a year later in Computing Conferenece 2021 (London). At wts Advisory, Enea is equally concerned with the topic of Blockchain. The Digital Architecture Team and the colleagues from wts Tax are developing first prototypes for blockchain solutions in the tax area together.
Business
Head of carTRUST

As Head of carTRUST, Marcus Olszok is working within the Kroschke Group to make car registration digital and fully automated within a few seconds using blockchain technology and self-sovereign identity. As a product manager/owner, entrepreneur and software developer, he has been working for more than 20 years on the question of how processes can be digitized, automated and thus improved for users. As a member of various working groups, including the Bundesblock, Gaia-X Future 4 Mobility, IDunion, Hanseatic Blockchain Institute e.V. or MOBI, Marcus Olszok is a sought-after expert in the field of digital identity.
Founder of STYLO Protocol

German entrepreneur active in the Web3 scene and Crypto. Founder of the styleXchange Fashion-NFT platform for brands and designers as well as a blockchain association called 'STYLE Protocol', which transforms NFTs of all kinds into various metaverses and games. Most recently, he manages a Crypto Family Office from Munich, which invests in Crypto Assets and Blockchain companies.
CCO of Riddle&Code GmbH

Sebastian Becker (48) is serving as Chief Commercial Officer and Squad Leader at Riddle&Code. Based in Munich, he oversees the Business Development and talks to both big corporations as well as innovative SMEs and how to best use blockchain-based solutions to base their processes and services on more efficient, secure and transparent backends.He studied Political Science, Chinese and Communication Science in Munich and Aix-en-Provence and is mostly interested in the use of the tech for the benefit of society in the mid/long term.Riddle&Code GmbH was founded in late 2016 and is helping its customers to onboard industrial machines to web3. This includes solutions for future token economics as well as a banking-grade, professional digital asset management and token settlement capabilities.
IOTA Foundation

Holger Köther, Director Partnerships & Projects at IOTA Foundation, holds a degree in Business Administration. As an IT enthusiast, he spent more than 17 years at multinational corporate IT organizations Siemens and Atos, where he was responsible for several global managed service portfolios before helping to shape the strategic partnership between Atos and Telefonica as Lead Architect and CTO. At IOTA Foundation, he is responsible for growth with partners and new projects from PoCs to full-fledged applications across multiple industries
Founder FOR REAL?!

Simon Graff is an avid nerd and XR professional. He worked at various media agencies where he was responsible for developing concepts, products and strategies in the field of immersive media and technology (VR, AR, 360° Content), before founding his own company FOR REAL?! – a Metaverse agency, focused on consultation at the intersection of digital lifestyle, virtual spaces, trends and (XR) technology. Since his passion is boundless, he additionally volunteers as Chairman of nextReality.Hamburg—a local non-profit initiative, building a lively XR community and ecosystem in the City of Hamburg, Germany.
Dipl.-Betriebswirt/FH,

Forum Speaker Industry 4.0 SIBB Berlin, DLT-Circle Speaker IoT+[Network], digital entrepreneur since 2002, CEO & Co-Founder of IoT ONE Academy (official Learning Partner of IOTA Foundation https://training.iota.org since 2018). IoT ONE Academy helps companies quickly adapt innovative technologies (Industrial IoT, DLT, AIoT, Robotics, etc.) and integrate them into existing core processes in a value-adding way. Arne believes that today's exponentially growing amount of data can no longer be controlled or managed manually and DLT will help to be able to realize the benefits of an M2M era. Blockchain aka DLT is not an option but a necessity for a future highly automated and sustainable economy facing an unprecedented change process.
Fintech Enthusiast & Startup-Mentor @ Google
Research/Education
Prof. Dr.-Ing. Thomas Schwotzer
Professor for applied computer science at HTW Berlin

After studying computer science at the TU Chemnitz, Thomas Schwotzer changed to the BTU Cottbus in 1994, and shortly afterwards went to work as a software developer in Munich. Moved to Berlin in 1998; developer, project manager, product manager (focus on mobile applications). 2001 change to the TU Berlin. Founded a GmbH after winning a business plan competition. 2006 PhD on decentralized semantic networks and GmbH liquidation. Head of R&D in Berlin IT company (focus: search engines). First professorship in 2007, since 2008 at HTW Berlin.
The Blockchain Academy

Wim Stalmans is a founding partner of The Blockchain Academy®, a Luxembourg-based company that provides blockchain training, mentoring and consulting services to businesses and institutions. Wim Stalmans is co-chair of INATBA's Education Working Group, board member of LëtzBlock, the Luxembourg Blockchain & DLT Association, and member of Infrachain, the Luxembourg Public-Private Blockchain Partnership. Wim is the training coordinator of the Luxembourg Blockchain Lab and mentor of a training program that makes blockchain accessible to a non-technical leadership audience through gamification, simulation and theory. Wim focuses on public, permissionless blockchains and is particularly passionate about blockchain-based decentralized organizations and their transformational potential for society, economies, and businesses.
BDR GmbH Innovations

Jörg Fischer is Fellow Innovations at Bundesdruckerei GmbH and has been developing security and ID document systems for more than 15 years. Currently, he is driving developments for digital identity ecosystems. Before joining Bundesdruckerei's Innovations team in 2006, he worked at Samsung's European Research Center. Jörg Fischer studied communications engineering and has more than 20 years of experience in industrial research and development.
Student projects
Support2Survive

Tilman Godomski (25) has worked on the project "Support2Survive" over the last two semesters in the module "Business Development and Blockchain Technology" under the supervision of Prof. Dr.-Ing. Katarina Adam together with Benjamin Rilz, Felix Dutschke and Rico Grosche. In the coming semester, he will be writing his bachelor's thesis in industrial engineering on the topic of process management.
Support2Survive

Rico Grosche (22) has worked on the project "Support2Survive" together with Ben, Felix and Tilman over the last two semesters in the course: Project, led by Prof. Dr.-Ing. Katarina Adam. Furthermore, he will write his bachelor thesis in the topic area NFT's in the next semester.