Shortfacts
Baseline Shifting: Creating Trustworthy Solutions
Also in summer 2019 the third conference "Blockchain@HTW" will take place at the Hochschule für Technik und Wirtschaft (HTW) Berlin. We want to offer another follow-up event for the very successful conferences and are looking forward to numerous visitors from industry / economy and politics! This year's 3rd Blockchain@HTW conference will focus on the question whether and how Blockchain technology can make digital processes more trustworthy.
We will welcome nationally and internationally renowned speakers who will share their latest findings with you and us.
Please make a note of 25 July 2019 in your calendar and note that it is necessary to register in advance (see below).
Program
| | |
| --- | --- |
| schedule | |
| 8.30 - 9.00 | Opening / registration |
| 9.00 - 9.30 | Keynote(s) (Welcome remarks) |
| 9.35 - 10.15 | Panel discussion I (see below), H001 |
| 10.15 - 10.30 | Coffee break |
| 10.30 - 12.45 | Parallel sessions (see below), G007 / G008 |
| 12.45 - 13.45 | Lunch + networking |
| 13.45 - 14.00 | Wrap-up |
| 14.00 - 14.00 | Students work |
| 15.00 - 15.15 | Coffee break |
| 15.15 - 16.15 | Research, H001 |
| 16.15 - 16.30 | Next steps and closing remarks |
| 16.30 | Sundowner and networking |
In the parallel sessions, the talks will show practical application possibilities.
Blockchain applications in the broad sense (English) (G008, moderated by Lesa Moné)
Joshua Scigala ( CEO Vaultoro):                 Transparent Exchange
Nathan Williams (CEO Minespider):         Designing Responsible Supply Chains
Wyatt Meldman-Floch (CTO Constellation):   Beyond smart contracts: New approaches to application support providing end to end security and scalability
Leonid Mechik (CEO INHUBBER):             Use of DLT in commercial contract management
Yael Rozencwajg (CEO Blockchain Israel): Enterprise Blockchain, Architecture, Challenges & Contraints
Benjamin Robson:(Blockescene DLT Solutions): Blockchain Adoption in an Established Business: An Insider's Perspective
Balazs Deme (CEO Herdius):                        What is next for Decentralised Finance?
and
Blockchain applications in the broad sense (German) (H001, moderated by Prof. Dr. Sven Prüser)
Dr. Nina Siedler (DWF):             Libra: A Governane Analysis
Prof. Dr. Günter Faltin (FU Berlin):      Establishing with Components
Dr. Zoltan Fazekas (iteratec):     Tamper-Proof SLA with a Hybrid Blockchain Approach
Marcus Olszok (DAD):                 carTrust - The blockchain-based vehicle register
Dr. Robert Oppenheim (Lindenpartners):   STOs - a legal perspective
Olga Kasner (reuschlaw):          Today's data market and blockchain technology
Axel von Goldbeck (DWF):       Regulatory mania or necessity? Developments in European Crypto-Regulation
Student projects:
13:45 - 13:53: Blockchain & Development Aid
13:53 - 14:00: Blockchain and Supply Chain using the example of XX
14:00 - 14:07: Blockchain and Health: Organ Donation Card
14:07 - 14:14: BeeHero and the Pesticide-Map
14:14 - 14:21: Blockchain & Banking
14:21 - 14:30: Species Protection and Blockchain
Hosts
Mr. Prof. Dr. Sven Prüser
Prof. Dr. Sven M. Prüser started his carrier 1989 as strategic consultant for trade show organizers. After finishing his doctor's thesis he joined Messe Berlin 1996. The successful engagement for IFA provoked Deutsche Messe to ask him to take over and build up the international activities of the group of companies in 2001. After tripling the international business, Deutsche Messe placed the responsibility for its most important event, CeBIT, on Mr. Prüser in 2006. He successfully professionalized the concept of this world leading ICT show and reorganized sales structures as well as marketing activities. After nearly 20 years of operations in the trade show business and its related industries he decided to spend more time on researching on the impact of digitalization on the industry and especially marketing. He is Professor for Business Administration at the HTW Berlin, University of Applied Sciences.
Lesa Moné
Lesa Moné is a technical content writer and content marketer bridging the gap between blockchain technology and the busy consumer. As Content Lead of Europe Middle East and Africa at ConsenSys, Lesa helps to ideate, facilitate, create, and distribute engaging Web3 storylines for various stakeholders. 
Personally driven by activating and including underserved groups, Lesa specializes in summarizing technical updates on a high level, while unearthing relatable use cases, and delivering complex data in unique and engaging ways.
Speakers
Prof. Dr.-Ing. Katarina Adam
While Katarina Adam is the creative director of the Blockchain@htw, she is fascinated by the development and impact, that blockchain currently has on businesses and politics in general and especially within the last year. And, of course, she will surprise you with many interesting topics and discussions in 2018, as well!
Benjamin Robson
After working in the gaming industry for a number of years, Ben now works with blockescence DLT solutions, exploring and implementing blockchain applications inside their growing company portfolio. Based in Germany, the company group focuses on media, tech, and gaming, and is a strong proponent of blockchain technology and its potential in the gaming industry.
Christin Schäfer
Christin Schäfer loves data and digital technologies. She is founder and managing director of acs plus, advisory board member of the FB Big Data Analytics at IW Kˆln and supervisory board member of GRIPS Energy. Previously, she worked in the area of risk in the financial sector and did research on machine learning topics at Fraunhofer.
During her career in the financial sector, she experienced the tension between technological innovation and regulation first hand. And this field of tension has expanded in recent years from a few applications into everyday life and business life. In the middle of it: Blockchain.
Dr. Philipp Giese
Dr. Philipp Giese works as Chief Analyst in the core team of BTC-ECHO and is specialized in research, chart and technology analysis. Prior to BTC-ECHO, the physicist gained many years of professional experience as a project manager, product developer, technological expert and consultant. In particular, the expertise in data preparation and statistical analysis gained during these career stages helps Dr. Giese to take a sober, critical and data-focused look at the blockchain ecosystem.
Joshua Scigala
BIO / CV
Joshua Scigala was a pioneer in the sharing economy building the worlds first swap portal in the late 90s and has always had a passion in building alternative economies. He went on to work on trying to solve digital currency reading the writings of the cypherpunks of Europe until reading Satoshis white paper in 2010 and thinking "she's cracked it!" From there Joshua has gone on to create projects in the blockchain space and is the co-founder and CEO of Vaultoro.com the first and only Bitcoin / Gold order book exchange. His focus is on radical transparency in exchanges while keeping users private.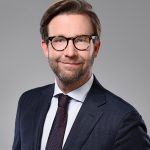 Benedikt Klaucke
Benedikt Klaucke is responsible for the digitization process and innovation lab in EMEA at Cushman & Wakefield. Previously, he was responsible for Business Intelligence and Fundraising, as well as Business Development at 2 start ups.
Paul de Kroon
Paul de Kroon is President & COO, EMEA of KrypC Technologies. KrypC is a blockchain technology software company delivering enterprise-grade solutions to both the private and public sector. He is founder & CEO of 34 Capital, investing in entrepreneurs driving digital transformation, for real impact. As former banking CEO, economist and global citizen he has always focused on driving value from global growth opportunities by enabling trust, with a passion for inclusion in the broadest sense, as a pre-requisite for innovation, good governance and thus sustainable success.
Markus Olszok
Marcus Olszok has been responsible for the production and marketing of internationally used software products as product manager for more than 10 years. He follows the approach of Lean Management and uses methods such as Scrum or Lean Startup. As one of the early adopters, Marcus Olszok has been following the development of blockchain technology since the beginning of 2011 and is still a critical proponent today. In this context, the product carTRUST was created, which enables digitalization in the approval system through the use of blockchain technology.
Nathan Williams
Nathan Williams is an experienced blockchain entrepreneur. He is the Founder & CEO of Minespider, a second-layer protocol for responsibly sourced mineral data on a public blockchain, which recently announced its partnership with Volkswagen. Nathan is a regular conference speaker, moderator, and co-host of the Analysis in Chains blockchain podcast.
Dr. Zoltan Fazekas
Dr. Zoltan Fazekas has been working as a consultant, speaker and author on blockchain and distributed ledger technologies for many years. Since 2007, Fazekas, who holds a doctorate in computer science, has headed the Austrian branch of iteratec GmbH and founded the IT service provider's Blockchain Labs. He teaches at the FH Technikum Wien and is responsible for the Blockchain educational programs at the largest technical university in Austria. Furthermore, he is active in the working group Blockchain of Austrian Standards International.
Dr. Nina Siedler
Dr. Nina-Luisa Siedler is a partner at DWF, a technology-oriented global law firm, and head of the international Blockchain Competence Group. She specializes in the legal issues related to blockchain/distributed ledger technology projects and supports her clients in the legal structuring of their business models in the infrastructure, IoT, data, logistics, energy and retail sectors as well as in financing via token sales.
Nina-Luisa Siedler is a founding member of the Blockchain Bundesverband and spokesperson for the committees for finance and tokens/ ICOs and advisor to the BlockchainHub. She has also appointed the EU Blockchain Observatory & Forum as a member of the Blockchain Policy and Framework Conditions Committee.
John Izaguirre
Born in California, raised in South America and living in Europe for the past eleven years, John has a rich cultural background and a passion for decentralized authority and community building. Cutting-edge Socio- Technologies are inherent to his nature and put him at the front of the early adopters of Co-Working spaces, Blockchain development, cryptography and holacratic structure entities. John's charisma and social intelligence comprise the heartbeat of both internal and external communications as head of marketing and community for Blockrocket, helping connect the dots between business, institutions and end users to form solid business strategies used to lead German-speaking markets. John also works as strategic business development advisor for the blockchain developer Ontology in Europe.The scope of his work as a consultant also includes managing diverse business stakeholders, talking at conferences and creating synergies across the globe.
Prof. Dr. Günter Faltin
Prof. Dr. Günter Faltin, born in 1944, established the Entrepreneurship Department at Freie Universität Berlin. He founded the Teekampagne 30 years ago - a success story - and today accompanies entrepreneurs as a business angel. In 2001, he established the Entrepreneurship Foundation, which organizes the annual Entrepreneurship Summit in Berlin. In 2010, the German President awarded him the Order of Merit of the Federal Republic of Germany as a pioneer of entrepreneurship. His book "Kopf schlägt Kapital" is a bestseller that has been translated into eight languages. Faltin lives and works in Berlin and Chiang Mai.
Georg Eder
Georg Eder is an independent researcher focusing on policy and digitization. In March 2019 he won the OECD Youth ResearchEdge Competition for his work on blockchain and land register systems. He has worked with numerous international organizations, including the World Bank, and has an MSc. In Development Management from the London School of Economics.
Olga Kasner
Olga Kasner is a lawyer at reuschlaw Legal Consultans in Berlin. She advises medium-sized and large companies from industry and commerce on questions of national and international data protection, IT security and network security law. Her special focus is on the legal aspects of digital innovation technologies, in particular such as blockchain, artificial intelligence, algorithmic regulation, Internet of Things, industry 4.0, eDiscovery, etc.
Leonid Mechik
After completing his MBA and Business Mathematics studies, Leonid Mechik worked as a Supply Chain Manager.  He spent several years in an opaque commodity market of the CIS countries, during this time he discovered the potential of Distributed Ledger Technology (DLT). Since 2017 he heads a working group at the HU Innovation of the Humboldt-University of Berlin which deals with the transfer of DLT, AI and Industry 4.0 technologies into commercial contract management. Since 2019 he is CEO of the "INHUBBER" SaaS B2B Contract Management Platform.
Cosima Blazickova
Token economies and psychological regulation instruments in blockchain communities are the research areas of Cosima's choice. With a background in psychology and a special interest in behavioral economics, she brings a behavioral perspective to the spheres of blockchain technology. Her current research interests at the HTW Berlin include the analysis of motivational mechanisms in blockchain ecosystems.
Dr. Robert Oppenheim
His consulting focus is on the digitization of business models related to capital market law. Robert Oppenheim advises Fintechs on crowdfunding, robo advice and payment solutions. He also advises clients on crypto-assets and distributed ledger technologies (blockchain). He advises on initial coin offerings (ICOs) as well as security token offerings (STOs). In the case of STOs, he is particularly familiar with the preparation of securities prospectuses.
Balazs Deme
Balazs Deme has been in the blockchain space since 2012. Having started Herdius in Berlin in 2017, he has been focusing on solving blockchain interoperability and cross-chain transactions & trading. As Herdius is almost entering a public beta, we are allowing Decentralised Finance & general dApps to work with assets outside of Ethereum, something that is not possible today.
Wyatt Meldman-Floch
Wyatt is the CTO and cofounder of Constellation Network, where he developed an asynchronous DAG protocol to powering a decentralized data marketplace. He is a software engineer based in Silicon Valley with over six years of professional experience specializing in distributed systems and machine learning. Wyatt's career began at NASA's SETI Institute where he contributed to the Kepler project and implemented an entropy-based algorithm to detect intelligent (alien) communication. Prior to cofounding Constellation Labs, he served as a software engineer for Rally Health, Radius Intelligence and Zignal Labs, where he built scalable data processing pipelines for data mining, distributed graph based NLP models, and stream processing platforms for data enrichment at the Twitter firehose at scale.
Axel von Goldbeck
Partner der DWF Deutschland Rechtsanwaltsgesellschaft mbH (seit 2017)
Sprecher der Geschäftsführer Zentraler Immobilien Ausschuss (ZIA) (2008 - 2014)
Luther Rechtsanwaltsgesellschaft (2002-2008)
White & Case LLP (7/1999-2001)
J.P. Morgan, Frankfurt 1998-6/1999)
Wirtschaftsministerium des Landes Brandenburg
Referendariat OLG Brandenburg
Studium der Rechtswissenschaften an den Universitäten Freiburg i.B., Edinburgh und Heidelberg
Yael Rozencwajg
CEO at Blockchain Israel
Founder CEO of Blockchain Israel, Blockch21n (ML/AI, IOT, networks); Mentor at Google, Social entrepreneur, working with enterprises and focusing on social impact and security.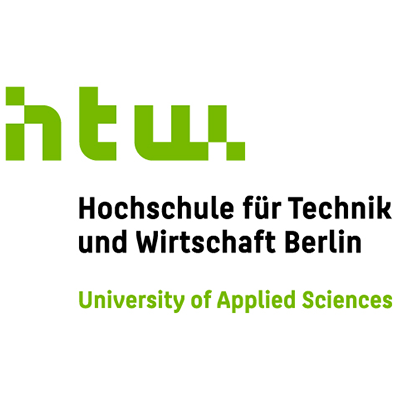 Students' projects
There will also be some student projects that have been developed during the semester. These will also be presented at the conference to give an insight into where the university currently stands on the subject of blockchain and in the relevant teaching.
Partners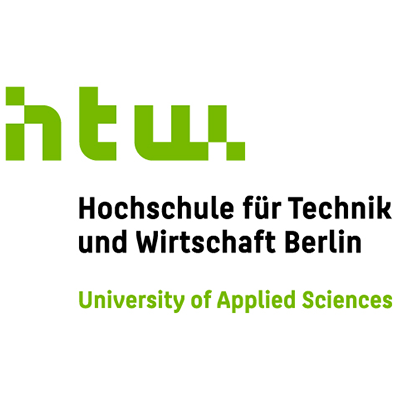 Journey
Our team
Managed by Prof. Dr.-Ing. Katarina Adam, there are several students, who plan and cconduct the conference.
Luisa Behrendt