Shortfacts
The second conference "Blockchhain@HTW" will be held at the University of Applied Sciences and Technology (HTW) Berlin in summer 2018. We want to host a follow-up event of the very successful conference in 2017. We will be able to welcome visitors from business and industry. We want to talkabout the current use of blockchain technology (in business and administration). In specific, speaker from (international) industry and politics will talk and discuss about "blockchain and its applications" as well as "funding / VC / founding" in both panel discussions and sessions.
Please note the date in your calendar and mind that it is necessary for you to register in advance (see below).
We are looking forward to a great follow-up event, including interesting presentations on this up-to-date topic!
You can also find us on the platform btc-echo! Please go ahead and gather further information on this website!
Link: https://www.btc-echo.de/blockchain-an-der-hochschule-spannende-veranstaltungen-und-seminare-in-2018/
Program
| | |
| --- | --- |
| schedule |   |
| 8.30 - 9.00 | Opening / registration |
| 9.00 - 9.30 | Keynote(s) (Welcome remarks) |
| 9.35 - 10.15 | Panel discussion I (see below), H001 |
| 10.15 - 10.30 | Coffee break |
| 10.30 - 12.30 | Parallel sessions (see below), G007 / G008 |
| 12.30 - 13.30 | Lunch + networking |
| 13.30 - 14.30 | Students work |
| 14.30 - 15.15 | Research issues |
| 15.15 - 15.30 | Coffee break |
| 15.30 - 16.15 | Panel discussion II (see below), H001 |
| 16.15 - 16.30 | Next steps and closing remarks |
| 16.30 | Sundowner and networking |
Within the parallel sessions the following two topics will be discussed:
blockchain and its applications in the broader sense (G008, moderation: Prof. Dr.-Ing. Ute Dietrich)
Frank Bolten (Chainstep):                       Blockchain: first steps to implementation
Daniel Seifert-Ziehe (BEOS):                  The power of blockchain to transform the real estate industry
Felix Hahmann (XAIN):                           XAIN: decentralised solution for energy-critical safety systems
Marcus Schmitt (Copy Track):                Blockchain in practice: CONCENSUM, the Global Copyright Register
Ricky Thiermann (Spherity GmbH):     Decentralised technologies for the energy system and mobility of the future
Kai Wagner (Jolocom):                            Own your Digital Self - Self-sovereign Identity made in Berlin
and
funding / VC / establishment and government issues (H001, moderation: Prof. Dr. Sven Prüser)
Juan Escallon (BlueSwan):           Blockchain Governance
Mathias Kuom (DLR):                   BMWi and Blockchain
Dr. Nina Siedler (DWF):               Update about ICO's
Eric Romba (LindenPartners):    Anti-money laundering in the times of cryptocurrencies
Christin Schäfer (asc plus):          tba
Axel von Goldbeck (DWF):          Security: the next token generation
Each panel discussion will deal with one of the topics mentioned above.
students' projects:
13:45 - 13:58:  The code is the law
13:58 - 14:06: Actina
14:06 - 14:14:  eyeem
14:14 - 14:22: Evaluation Kryptowährung
14:22 - 14:30: Affiliate Marketing
14:30 - 14:35: VAT (Frederic Schütze & team)
Hosts
Mr. Prof. Dr. Sven Prüser
Prof. Dr. Sven M. Prüser started his carrier 1989 as strategic consultant for trade show organizers. After finishing his doctor's thesis he joined Messe Berlin 1996. The successful engagement for IFA provoked Deutsche Messe to ask him to take over and build up the international activities of the group of companies in 2001. After tripling the international business, Deutsche Messe placed the responsibility for its most important event, CeBIT, on Mr. Prüser in 2006. He successfully professionalized the concept of this world leading ICT show and reorganized sales structures as well as marketing activities. After nearly 20 years of operations in the trade show business and its related industries he decided to spend more time on researching on the impact of digitalization on the industry and especially marketing. He is Professor for Business Administration at the HTW Berlin, University of Applied Sciences.
Mrs. Prof. Dr.-Ing. Ute Dietrich
Ute Dietrich works in the field of computer science / systems engineering. Her focus has been on product lifecycle management, industry 4.0 and the establishment of HTW's own industry 4.0 laboratories. She has professional experience in production management, software development and the PLM environment!
Speakers
Mrs. Prof. Dr.-Ing. Katarina Adam
While Katarina Adam is the creative director of the Blockchain@htw, she is fascinated by the development and impact, that blockchain currently has on businesses and politics in general and especially within the last year. And, of course, she will surprise you with many interesting topics and discussions in 2018, as well!
Mr. Frank Bolten
Frank Bolten is experienced in senior-management with a focus on the digital change. Since 2015, he is specialized in the use of blockchain-technology and in 2017, he founded the Chainstep GmbH - bringing this technology into our "normal" industry! In August 2017, he already visited our first conference as one of the speakers!
Mr. Eric Romba
After graduating in Bonn, Eric Romba focused on (asset) investment law. Furthermore, he is very interested in digitalization, which includes the blockchain, as well! At the same time, Mr. Romba is teaching his expertise and experiences at Frankfurt School of Finance and IREBS School of real estate.
Mr. Felix Hahmann
Felix Hahmann studied at University of Applied Sciences in Berlin (HTW) and is now the COO of XAIN and experienced in IT Project Management, Software Development, Software Test and Business Development. At the moment he is linking the business side to their technologies and push XAIN as far as he can by taking care of all aspects of e.g. the daily business.
Mr. Ricky Thiermann
Ricky Thiermann is expected to earn his Master's degree in Environmental Informatics at the University of Applied Sciences Berlin in October 2018. At the same time, he is currently working as an application engineer at Spherity GmbH.  There he can use his interests in the direction of the entire blockchain technology and application by programming corresponding applications and working in software project management. 
Mrs. Heike Hölzner
Prof. Dr. Heike Hölzner researches and teaches at the HTW Berlin in the field of entrepreneurship and medium-sized businesses. Her focus is on entrepreneurial transformation, deep tech start-ups and blockchain based business model innovation. As scientific director of the Sirius Minds Institute, she advises high-tech founders on team and business model development as well as financing issues. Before Heike Hölzner moved to HTW in 2017, she founded her own e-commerce start-up and worked for many years as a consultant in the area of innovation and business model development.
Mr. Axel von Goldbeck
Partner at DWF Germany Rechtsanwaltsgesellschaft mbH (since 2017)
Managing Director German Property Federation (ZIA) 2008 - 2014)
Luther Rechtsanwaltsgesellschaft (2002-2008)
White & Case LLP (7/1999-2001)
J.P. Morgan, Frankfurt 1998-6/1999)
Ministry of Economics of Land Brandenburg
Legal Clerkship OLG Brandenburg
Law Studies at the Universities of Freiburg i.B., Edinburgh and Heidelberg
Mr. Dr. Ingo Beylitz
Dr. Ingo Beyritz studied business administration at the Free University of Berlin, where he subsequently worked as a research assistant. Since 1998 he has worked for the Association of German Banks in Berlin and is currently Director of the Retail Banking, Banking Technology division.
His main topics are payment transactions as well as technology and processes for digitizing the banking business. He represents German private banks in national, European and international organisations, including on the Board of the European Payments Council (EPC).
Colombian lawyer and entrepreneur. LL.M. degree at the Gutenberg University Mainz (International Trade Law) and MBA degree at the Goethe University Frankfurt. Several years experience as legal practitioner in international trade law. Based in Berlin since 5 years. Crypto enthusiast since 2016. General Counsel at Blue Swan Initiative, Blockchain product development company in Fin Tech and Legal Tech and Head of Blockchain Law Programs at Blue Swan Academy, blockchain educational platform in the areas of Crypto Law, Crypto Economy and Smart Contract Development. Super Connector Lawyer at Legal Block (Decentralised community of Blockchain Lawyers). Passionate blockchain evangelist.
Mr. Marcus Schmitt
Marcus is a serial entrepreneur and executive manager with more than 25 years of experience in founding, scaling and management of startups, SMEs and enterprises. With his investment companies FRONT EQUITY GmbH and TOKYOMARU PTE Ltd. he invested in various technology companies. Previous to founding CONCENSUM "Global Copyright Register" he founded COPYTRACK, now leading the market of "Global Copyright Enforcement" and scaled the business of "flightright", now leading the market of legal enforcement of claims arising from flight delays and cancellations. Marcus spent three years as Vice President for the EU market at an international consultancy for productivity and working capital enhancement, and many years as a consultant for internationalization.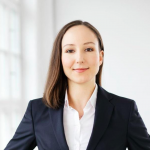 Mrs. Diana Rees
Diana Rees is Co-Founder and CEO at zkSystems, a scalable Layer One DLT protocol for incentivized computation and distributed data storage, based on asynchronous BFT consensus, post-quantum encryption and verifiable computation. Previously, Diana Rees had managed an agile software development agency. Before that, she founded and successfully managed two startups in mobility/transportation, one of which held exclusive nationwide distribution rights of Fiat, Alfa Romeo, 500, Lancia and Abarth in Germany. Originally, Diana Rees started her career in China in supply chain management building up on her international background and fluency in six languages, including fluent Chinese Mandarin.
Mrs. Dr. Nina-Luisa Siedler
Dr. Nina-Luisa Siedler is a partner at DWF, a technology-oriented global law firm, and head of the international Blockchain Competence Group. She specializes in legal issues in connection with blockchain/distributed ledger technology projects and supports her clients in the legal structuring of their business models in the infrastructure, IoT, data, logistics, energy and retail sectors as well as in financing via token sales.
Nina-Luisa Siedler is founding partner of the Blockchain Federal Association and spokesperson of the committees for Finance and Tokens/ ICOs and advisor of the BlockchainHub. It has also appointed the EU Blockchain Observatory & Forum to the Blockchain Policy and Framework Conditions Committee.
Mr. Daniel Seifert-Ziehe
Daniel Seifert-Ziehe has been responsible for IT and digitization at BEOS AG since January 2017. Together with his team, he is constantly developing the company's digital ecosystem. The common vision is to expand BEOS' value chain to include digital business models.
Mr. Kai Wagner
Kai Wagner works at Jolocom and is mainly busy with business development and strategy, but being at a startup, he is also active as a brand evangelist for Jolocom and actively involved in shaping the product and future vision of the company. In addition to his job at Jolocom, Kai is active in the German Blockchain association where he is contributing to several working groups both internally and externally.
Mr. Dian Balta
In the research group Open Data and Information Management at fortiss, the research institute of the Free State of Bavaria such as software-intensive systems and services (Munich), Dian Balta investigates how new information technologies change the interactions between public administration, society and business. At fortiss he leads several projects and is currently pushing the topic of blockchain. It analyses opportunities and risks using practical examples. From this, the computer scientist derives concrete recommendations for innovative and process-oriented data and information management.
Mrs. Christin Schäfer
Christin Schäfer loves data and digital technologies. She is founder and managing director of acs plus, advisory board member of the FB Big Data Analytics at IW Kˆln and supervisory board member of GRIPS Energy. Previously, she worked in the area of risk in the financial sector and did research on machine learning topics at Fraunhofer.
During her career in the financial sector, she experienced the tension between technological innovation and regulation first hand. And this field of tension has expanded in recent years from a few applications into everyday life and business life. In the middle of it: Blockchain.
Mr. Matthias Kuom
Matthias Kuom joined the Project Management Agency at German Aerospace Center in 2002. He is responsible for the implementation of programme-related governmental project funding, including evaluation of funding concepts, professional project tracking and financial control. Currently he supports the Federal Ministry for Economic Affairs and Energy (BMWi) in the conceptual and organisational design of cross-border research funding and the internationalisation of programme activities (esp. Industrie 4.0). Since 2016, he has been advising the BMWi on the innovation and usage potential of blockchain technology in business ecosystems.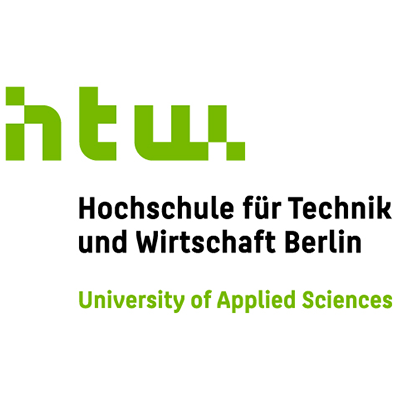 Students' projects
There will also be some student projects that have been developed during the semester. These will also be presented at the conference to give an insight into where the university currently stands on the subject of blockchain and in the relevant teaching. 
Partners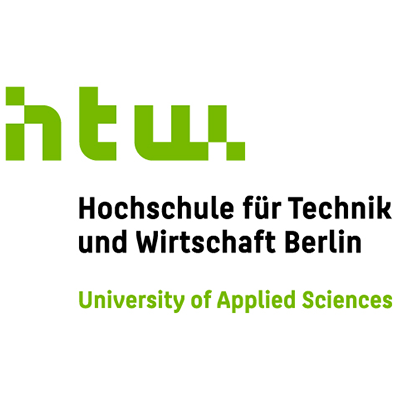 Journey
Our team
Managed by Prof. Dr.-Ing. Katarina Adam, there are several students, who plan and cconduct the conference.
Leonard Schmidt
4th semester, student assisstant
Victoria Büttner
4th semester, student assisstant
Luisa Behrendt
Dorian Zwanzig
1st semester, student assistant